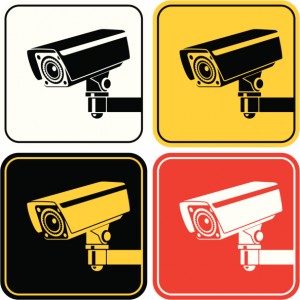 A video surveillance system can hold many benefits for a commercial business. However, many business owners aren't sure a system is necessary. They believe that the system could add a level of distrust among staff or the system will cost their business too much money. Those owners fail to realize that a video surveillance system can help their business grow.
One of the main benefits of a video surveillance system is its deterrent of crime. If criminals see a video system in place, either by a sign or a camera, they are less likely to continue their criminal activity for fear of being recorded. While the system is never a guarantee that criminal activity will never take place, it will cut the chances of having a crime take place at your business.
Should a crime take place on your property, a video surveillance system can help the criminal become apprehended. Many crimes that take place at a business tend to take place after hours, which will mean very little clues as to who acted. However, a video system allows business owners and law enforcement to look at footage and have a visual on who the criminal is.
While some owners may think a system inside their building is unnecessary, a video system is known to help boost in-house productivity while also helping to deter criminal activity as well. Staff members are less likely to steal from their place of employment if they know there is a chance of them being detected by a camera.
FiberPlus has been providing data communication services for a number of different markets through fiber optics since 1992. What began as a cable installation company for Local Area Networks has grown into a top telecommunications business that can provide the Richmond, VA, Baltimore, MD, Washington DC, and Northern Virginia areas with a number of different services. These services now include:
Structured Cabling
Electronic Security Systems
Distributed Antenna Systems
Audio/Visual Services
Support Services
Specialty Systems
Design/Build Services
FiberPlus promises the communities in which we serve that we will continue to expand and evolve as new technology is introduced within the telecommunications industry.
Have any questions? Interested in one of our services? Call FiberPlus today 800-394-3301, email us at info@fiberplusinc.com, or visit our contact page.
Do you enjoy clicking "Like" and "Follow?" Be sure to click on our official Google+, Pinterest, Facebook, Twitter, and LinkedIn pages today!