Air Blown Fiber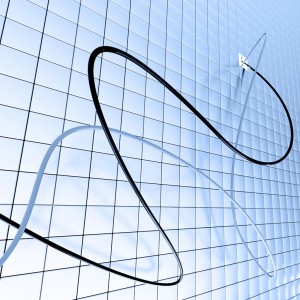 FiberPlus is a certified designer and installer of Sumitomo Future Flex Air Blown Fiber. FiberPlus can provide and install a complete Air Blown Fiber system including the Tube Cables, Fiber Bundles, Tube Distribution Equipment, and Fiber Termination rack mount and splice enclosures. In existing systems, FiberPlus can mobilize trained installation technicians to blow and terminate new fiber when the customer needs it.
With Air Blown Fiber, customers can install the infrastructure throughout a building and even across the campus without having to over-build their fiber optic system. Conventional fiber installation requires users to anticipate their future requirements in terms of numbers, sizes, and types of fiber well before the installation begins. This requires the user to anticipate network capacity, conduit space, and even the future use of emerging network technologies.
With Air Blown Fiber, FiberPlus can plan and install the infrastructure that allows the customer to install any type of fiber wherever and whenever it is needed. Moves, additions, and changes to the fiber optic backbone can be performed in as little as one day by FiberPlus' trained installers.
Blowing fiber at speeds of up to 150 feet per minute, 3,000 feet of fiber can be blown in only 30 minutes even in hard-to-reach or secure areas. This takes the place of days, weeks, or even months of pulling in traditional fiber optic cable. It avoids the cost of additional construction permits and escorts. Often, installation of new traditional fiber requires an evaluation of the existing conduit pathways and the cost of adding or repairing conduit and innerduct before fiber can be installed. If conduits are broken, crushed or over-filled, the corrections will impact the fiber optic installation and network deployment schedules.
Customers can plan network expansions, changes, and additions without the guess work of forecasting future fiber requirements and the wasted financial costs associated with laying either too much or too little "dark" optical fiber. The required type and size of the cable can be determined and installed at a later date as the future needs of the network evolve.