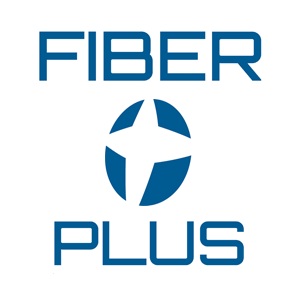 If you are in need of telecommunication connection services, look no further than FiberPlus! For over 20 years, FiberPlus has been providing these technical services to a vast array of different markets to become one of the top names within the industry.
Our company has striven to bring our customers the latest technology available within the industry with services that now include:
Structured Cabling
Our structured cabling services offer a number of different solutions for your telecommunication needs. The cable connections that we most often service include wireless, data center, voice/data, and distributed antenna. Our services help your establishment create a cable system that promotes both external and internal communication.
Electronic Security Systems
In today's society, you can never to be too careful when it comes to your establishment. No matter how big or small your business is a well-established security system can help keep your business secure and running smoothly. FiberPlus is here to provide turn-key packages that create a system that fits your specific needs. These packages can include: sensors, servers, software, and even cameras.
Distributed Antenna Systems
With the new materials used in construction, distributed antenna systems are now available to prevent the blocks of signals from the materials. These distributed antenna systems help to extend the coverage of radio and cellular communications from within the building.
In our most recent news:
FiberPlus CEO and Founder Carl Strobel was recently nominated for the Anne Arundel County 2015 Excellence in Education Awards while the company as a whole was named one of Baltimore's top telecommunication companies of 2015.
Turn to FiberPlus Today!
FiberPlus has been providing data communication services for a number of different markets through fiber optics since 1992. What began as a cable installation company for Local Area Networks has grown into a top telecommunications business that can provide the Richmond, VA, Baltimore, MD, Washington DC, and Northern Virginia areas with a number of different services. These services now include:
Structured Cabling
Electronic Security Systems
Distributed Antenna Systems
Audio/Visual Services
Support Services
Specialty Systems
Design/Build Services
FiberPlus promises the communities in which we serve that we will continue to expand and evolve as new technology is introduced within the telecommunications industry.
Have any questions? Interested in one of our services? Call FiberPlus today 800-394-3301, email us at info@fiberplusinc.com, or visit our contact page.
Do you enjoy clicking "Like" and "Follow?" Be sure to click on our official Google+, Pinterest, Facebook, Twitter, and LinkedIn pages today!