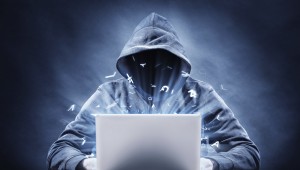 When it comes to a business, most owners will do whatever is necessary to keep their business safe. However, after the several major security breaches in major companies last year, smaller businesses are realizing that what they have been doing might not be enough against hackers. Hackers are individuals or groups who use technology to break into computers, hard drives, and networks to gain access to secure and private information. In order to keep your digital information safe, consider the following methods:
Close Gaps- If your business is an e-commerce business; there are two major gaps to be aware of: Cross Site Scripting and SQL. These two gaps leave e-commerce businesses vulnerable to attacks by hackers. To close these gaps, consider a web application firewall for your business.
Service Denial- Some hackers are beginning to run distributed denial of service attacks where they flood the business site with enough traffic to kick them offline. To protect your site, consider implementing DDoS protection to detect and stop the attacks before they can have a negative impact on the bottom line of your business.
Authentication- Hackers are also using stolen user information to harm businesses, typically using usernames and passwords to gain secured access. If your site uses an application, it is important to implement two-factor authentication processes to better protect user information.
Site Scanning- Website scanners are essential in detecting SQL and XSS gaps and vulnerabilities. In order for the scans to work properly, they must be performed on a regular basis to ensure full protection from hackers.
FiberPlus has been providing data communication services for a number of different markets through fiber optics since 1992. What began as a cable installation company for Local Area Networks has grown into a top telecommunications business that can provide the Richmond, VA, Baltimore, MD, Washington DC, and Northern Virginia areas with a number of different services. These services now include:
Structured Cabling
Electronic Security Systems
Distributed Antenna Systems
Audio/Visual Services
Support Services
Specialty Systems
Design/Build Services
FiberPlus promises the communities in which we serve that we will continue to expand and evolve as new technology is introduced within the telecommunications industry.
Have any questions? Interested in one of our services? Call FiberPlus today 800-394-3301, email us at info@fiberplusinc.com, or visit our contact page.
Do you enjoy clicking "Like" and "Follow?" Be sure to click on our official Google+, Pinterest, Facebook, Twitter, and LinkedIn pages today!
Source:
http://www.entrepreneur.com/article/244923